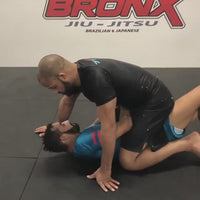 Jiu Jitsu rash guards & no gi bjj gear
100% Satisfaction Guarantee | Replace or Refund | Take advantage of our limited 15% off sign up! Discount applied at checkout. | Runs slims size up for loser fit.
KEY FEATURES:
Durable Spandex/Polyester mix
Elasticated waist band to prevent riding up
Lightweight Competition Rashguard
Compression fit, size up in instance quarantine beer and cookies have destroyed your diet
CARE INSTRUCTIONS:
Wash on 30 Degrees
Do not machine dry
Nation Athletic Bjj Rash Guards
NoGi Bjj rash guards are an essential article of combat clothing. A NogI Jiu Jitsu rash guard is an athletic shirt made of spandex, nylon, or polyester. These shirts can be worn by themselves, or under your BJJ gi or whatever training gear you wear. NoGi BJJ Rashguards are ideal for quick-drying, you don't have to worry about stinking or about wearing a sweat-soaked top. NoGi BJJ and grappling sports alike spend most of the time on the mats. You're up close and personal with your opponent rolling around for hours day by day. Your body is making contact with the floor almost entirely. There's constant pulling, grinding, impacts, sliding, etc on the mats and that's undeniable. So obviously this has the potential to bring up some hygienic issues. BJJ rash guards are skin tight and protect your skin from microorganisms, sweat, blood, etc. Mat burn is another common thing that fighters experience and rash guards are perfect for preventing it. Rashguards are technically compression gear so they also function as such. They help to prevent muscle injury, improve blood flow, and help boost recovery times for pulled muscles.
Hey Justin, apologies if there was any confusion on this. We mentioned this was out of stock at the time of purchase and offered a replacement, refund or credit. I believe you opted for the credit which we issued. Shoot me an email if you had any issues with this or I am mistaken and I'll get it taken care of..
Great Product Great Service JUST AWESOME!!!
Can't wait to order again and again. I'm a NATION FAN!!!