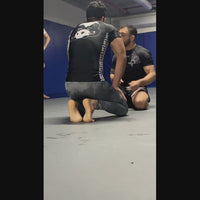 Donations: Drop a donation to the athlete. All of our athletes donate this content for free to help us all level up our games. We give 100% of the donations to the athlete and even match a portion to help cover their costs and continue to supply dope Jiu Jitsu sauce for all!
Learn some BJJ from one of the jiu Jitsu goats, Jon Calestine with this little breakdown on exposing the upper body to sweep your opponent from butterfly guard.
Head over to Jon Calestine's Patreon for full breakdowns!

https://www.patreon.com/JonCalestine
Check out our collection of Jiu Jitsu instructional videos shorts.