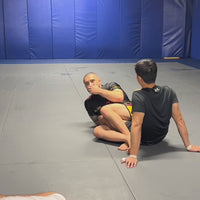 In this video, Jon Calestine reviews how to counter your opponent when they separate your legs from an outside heel hook attempt. He reviews countering with a leg reap to enter the saddle with double-leg control! Download now and level up.
As a member, you have exclusive access to free digital BJJ content from our competition athletes. Members download for free using code NFC_DIGITAL 
Head over to Jon Calestine's Patreon for full breakdowns!
https://www.patreon.com/JonCalestine