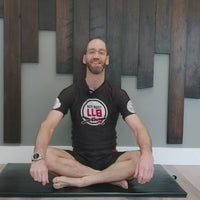 In this week's digital digest we have something a little different. Instead of focussing on BJJ techniques, we have partnered with professional physio and Yoga4BJJ instructor Joel Kryczka to help add another tool to your Jiu Jitsu conditioning and recovery arsenal. 
This is a video outlining the importance of the most under-trained muscle of the knee...the knees rotator cuff aka: "popliteus". This is a must in knee rehab and bulletproofing those knees if you are a butterfly/DLR/K-guard and pesky leg lockers!  player.

If you liked this preview be sure to subscribe here and use code 'nation20' for 20% off Joel's content on yoga for BJJ!
Connect with the Joel:

Follow Joel on IG