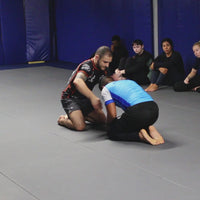 Some key details on escaping the front headlock and making sure you don't get caught with a guillotine in this video from Jon Calestine.

Jon is a high-level competitor, EBI champion, and a Kasai black belt veteran. Jon has a Patreon with some of the best content around.
We charge a nominal fee per download to help cover our athlete's time for supplying each technique download. Members download for free using code NFC_DIGITAL
If you liked this preview be sure to subscribe to his Patreon channel and for just $25 a month you will get access to some o the highest level instruction out there.

Subscribe to Patreon
Follow Jon on IG