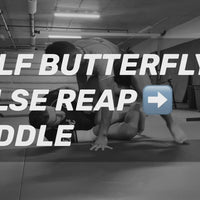 Building off our previous half butterfly entry to backside 50/50, in this week's digital digest is a sweat entry to the saddle from a half-butterfly to false reap.
Bought to you by one of the best leg lockers in the world, Jon Calestine. Jon gave us dope little details to help you and as always sign up for his Patreon for the whole tech video!
Jon is a high-level competitor, EBI champion, and a Kasai black belt veteran. Jon has a Patreon with some of the best content around. If you liked this preview be sure to subscribe to his Patreon channel and for just $25 a month you will get access to some of the highest-level instruction out there.

Subscribe to Patreon
Follow Jon on IG