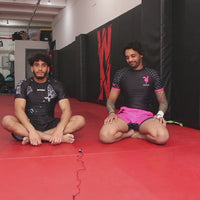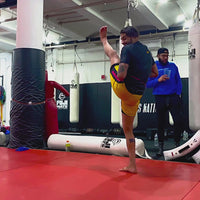 Donations: Drop a donation to the athlete. All of our athletes donate this content for free to help us all level up our games. We give 100% of the donations to the athlete and even match a portion to help cover their costs and continue to supply dope Jiu Jitsu sauce for all!
We have a great team of competitive BJJ athletes we're lucky enough to work with and every week we want to help spread some of the quality Jiu Jitsu instruction we have access to back to our customers!

In this edition of our free download we have a fresh new approach to BJJ guard passing Andrew Franco, AKA, The Latin Samurai has been working on recently in the training room and finding success in competition. Cop the mini instructional, add it to your game, and hit your training partners with a little Latin finesse! 
Our athletes donate this content 100% free so that we can all level up our game. As a member, you have exclusive access to free digital BJJ content from our competition athletes. Members download for free using code NFC_DIGITAL 
Check out our collection of Jiu Jitsu instructional videos shorts.